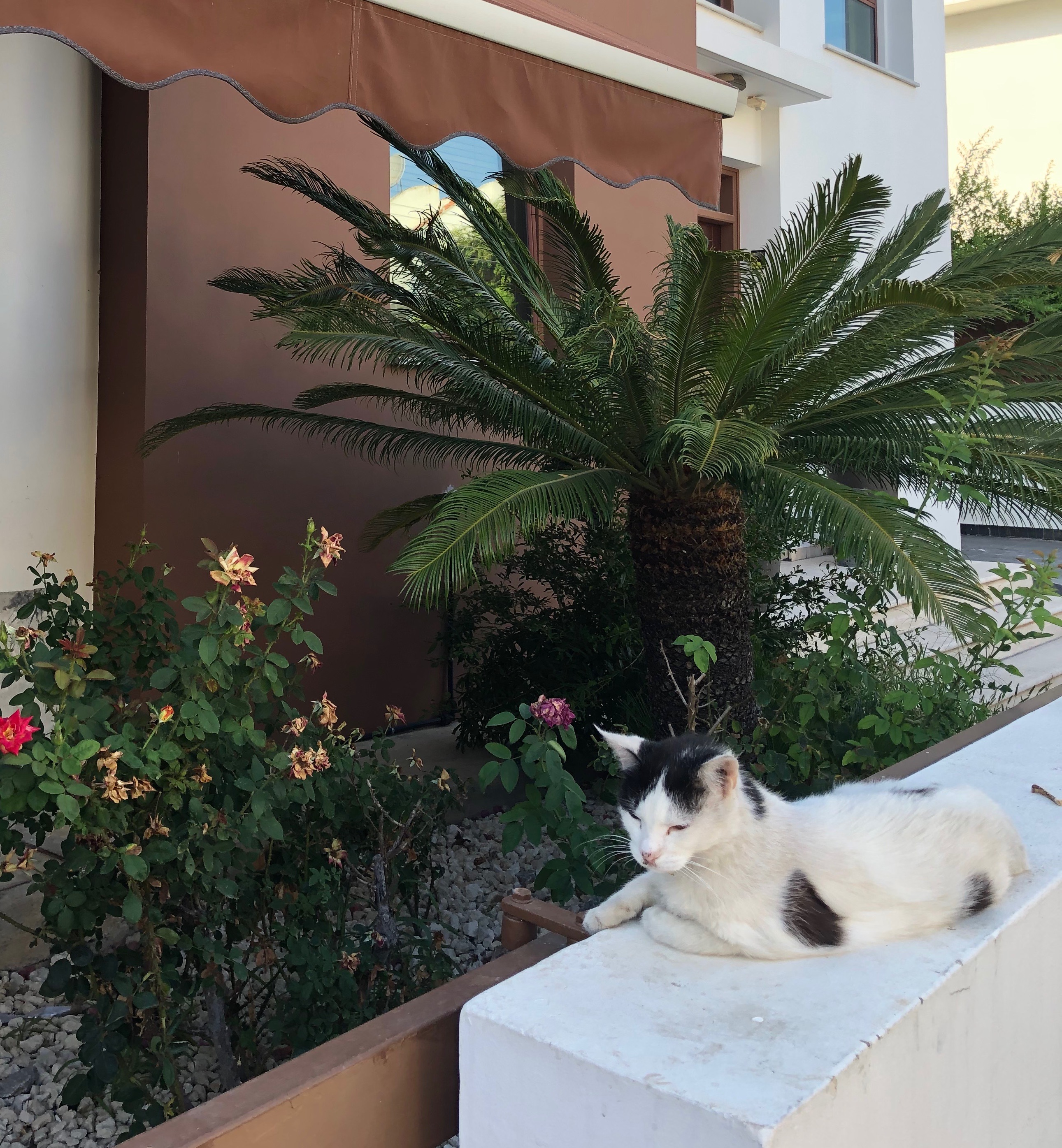 After three months of waking up at 4 am to make a flagship store in Midtown Manhattan look visually appealing, I quit my job and escaped to Cyprus for a month to experience the Mediterranean summer. I went from attending corporate meetings and fashion blueprints to watching the sun set by the pool while drinking Greek coffee. I had to get used to transitioning my blazer staple to a bikini.
Life in New York can be summarized into one word: adrenaline. Everyone walks down the streets with a cigarette and a coffee while running to work and checking their emails – all at once. According to the New York standard, if you're not booked solid with brunches and meetings, you are not fulfilling your life purpose. I was starting to question why I was always running on empty, seeking real meaning in the consistent state of chaos and sleep deprivation. Was it for money? Was it for passion? Whatever possible answers raced through my head, it wasn't enough to keep me going.
My boyfriend was in Cyprus (also known as home for him) all Summer so I booked a plane ticket after quitting my job. Cyprus taught me a new mindset that really challenged my desire for the New York rush. I learned how to savor each moment and become mindful. I sat outside and observed life around me. Sometimes, nothing would happen for hours and I would just breathe deep and become aware of the cool breeze and palm trees. Suddenly, my New York bubble bursted being surrounded by buildings entitled with the Greek alphabet and hearing emphatic and enthusiastic friends drinking cocktails by the pool. The culture there is all about enjoying the company of those you love and allowing life to just happen. You don't have to book 8 reservations and spend $100 to enjoy an evening like in New York. You could simply stay in and talk to friends over a drink or a coffee. This way of life was far more enjoyable that taking Ubers all over the city to try to find a place to get drunk after a hard day of work. Life was balanced and serene. No adrenaline in sight.
My most vivid memory in Cyprus was on the back of a quad bike at sunset. I was riding on the edge of the island watching people on their balconies just living life. It wasn't only the bike ride and experience of holding onto the love of my life; it was such a wholesome experience just witnessing dads and their daughters play games outside and seeing single women enjoy a coffee with their cat and a book. Life was being lived as if everything was exactly how it was supposed to be.
Now that I am back in New York moving, job seeking, and embracing an era of change, I am looking forward to creating those serene moments and living life not for the adrenaline rush, but for the balance and beauty of the serene moments. Θα είναι ωραία.