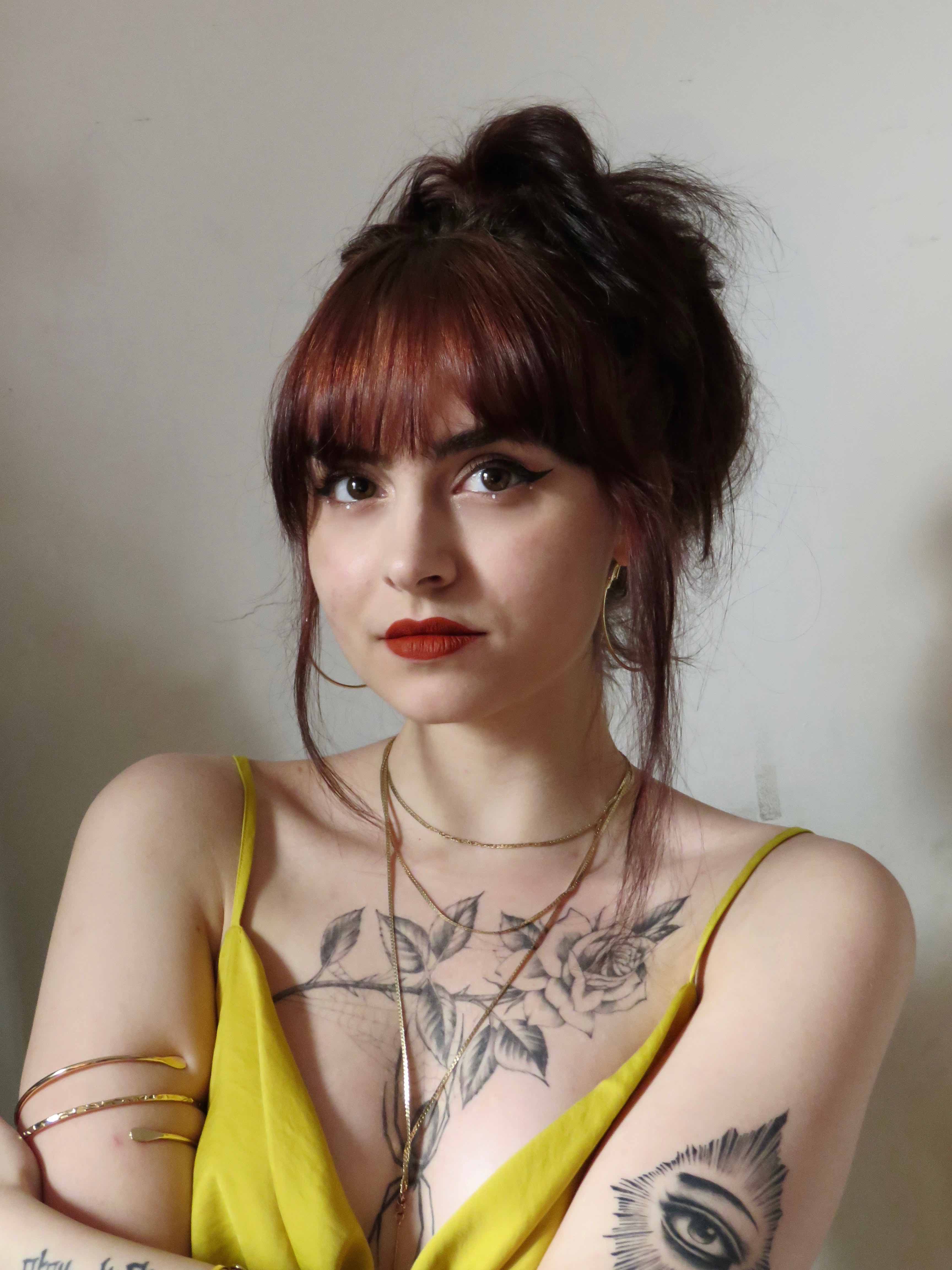 Jessica Faith Marshall is a fashion designer + artist in NYC. After years of experimental design, many showcases at Austin and New York Fashion Week, completing her Parsons Fashion Industry Essentials certification, and multiple fashion jobs in visual merchandising and design around the country, she started her own line selling painted motorcycle jackets + home decor out of her Bushwick studio.
After spending a Summer in Cyprus surrounding herself in Greek culture while learning the language, she established Brick + Clover to offer a lifestyle brand for the home inspired by the Mediterranean way of life. In addition to her career at Coco-Mat in Soho, she creates home decor as an outlet to express her love for people all over the world.
JFM NYC Inc. is a brand that provides hand-painted leather jackets for men and women who want to be empowered so that they can impact the world with their creativity and vision. From drippy metallics to neon webs, our leather jackets will provide functional yet cutting-edge fashion for your wardrobe.
Brick + Clover provides the elegance and ease of the European lifestyle to a line of artificial plants with the personal touch of a custom card to make it the perfect personal gift.
PRESS 
Created Woman Magazine
Dallas Entertainment Journal
Cosign Magazine
Fashion X Austin
PLITZ NYFW
SHOWS
Austin Fashion Week Featured Designer // Runway Showcase 2012
Austin Fashion Week Featured Designer Runway Showcase 2013
Cosign Magazine Dallas Runway Show 2014
The Design Lab Runway Show April 2015
Austin Fashion Week // Fashion X Austin Finale Gala Runway
EDUCATION & AWARDS 
Parsons X Teen Vogue Fashion Essentials Certification
Austin School of Fashion Design
POP-UP SHOPS
2018 Artists & Fleas Williamsburg
Women That Rock Galaxy Grrrrls Concert