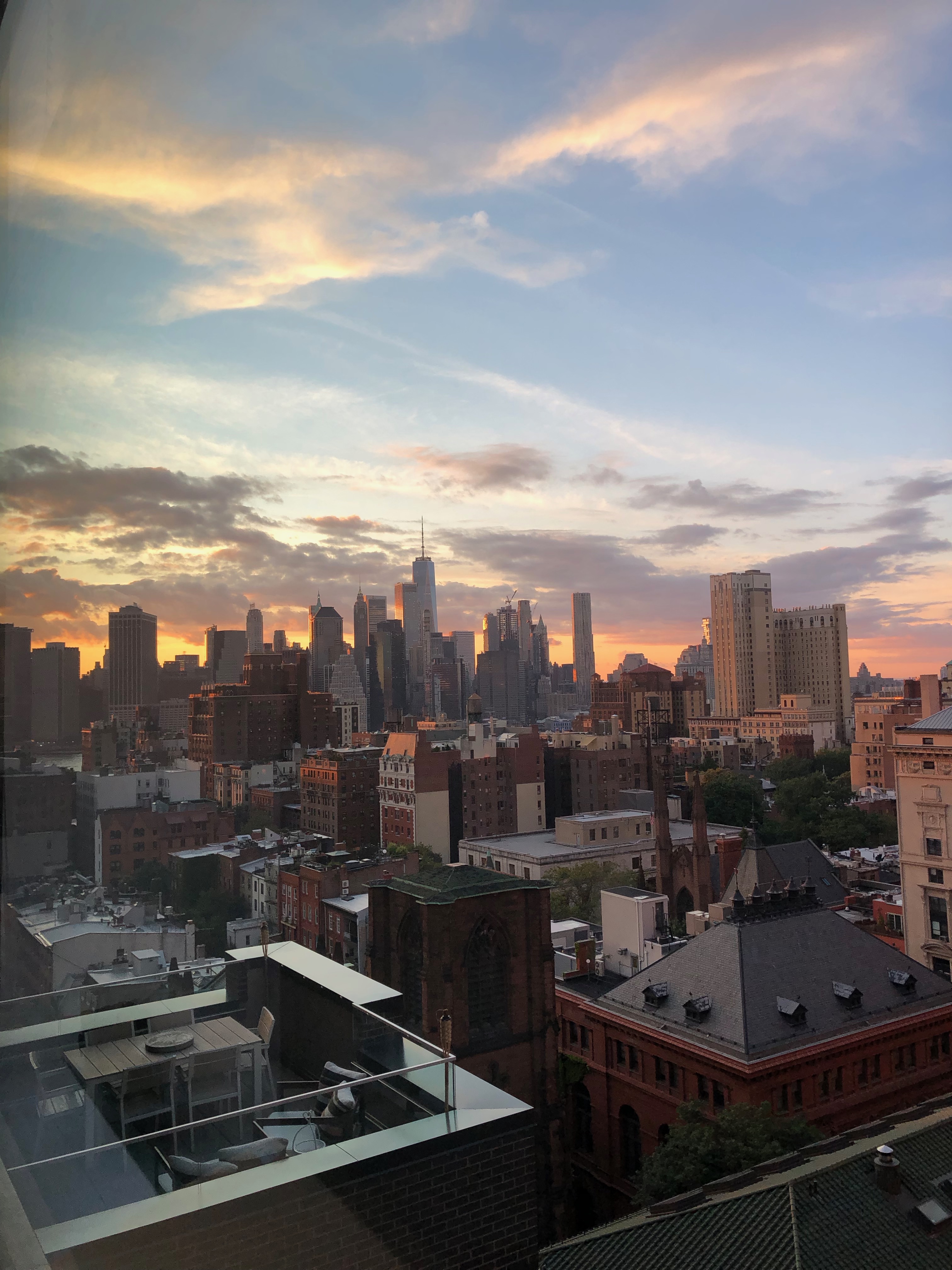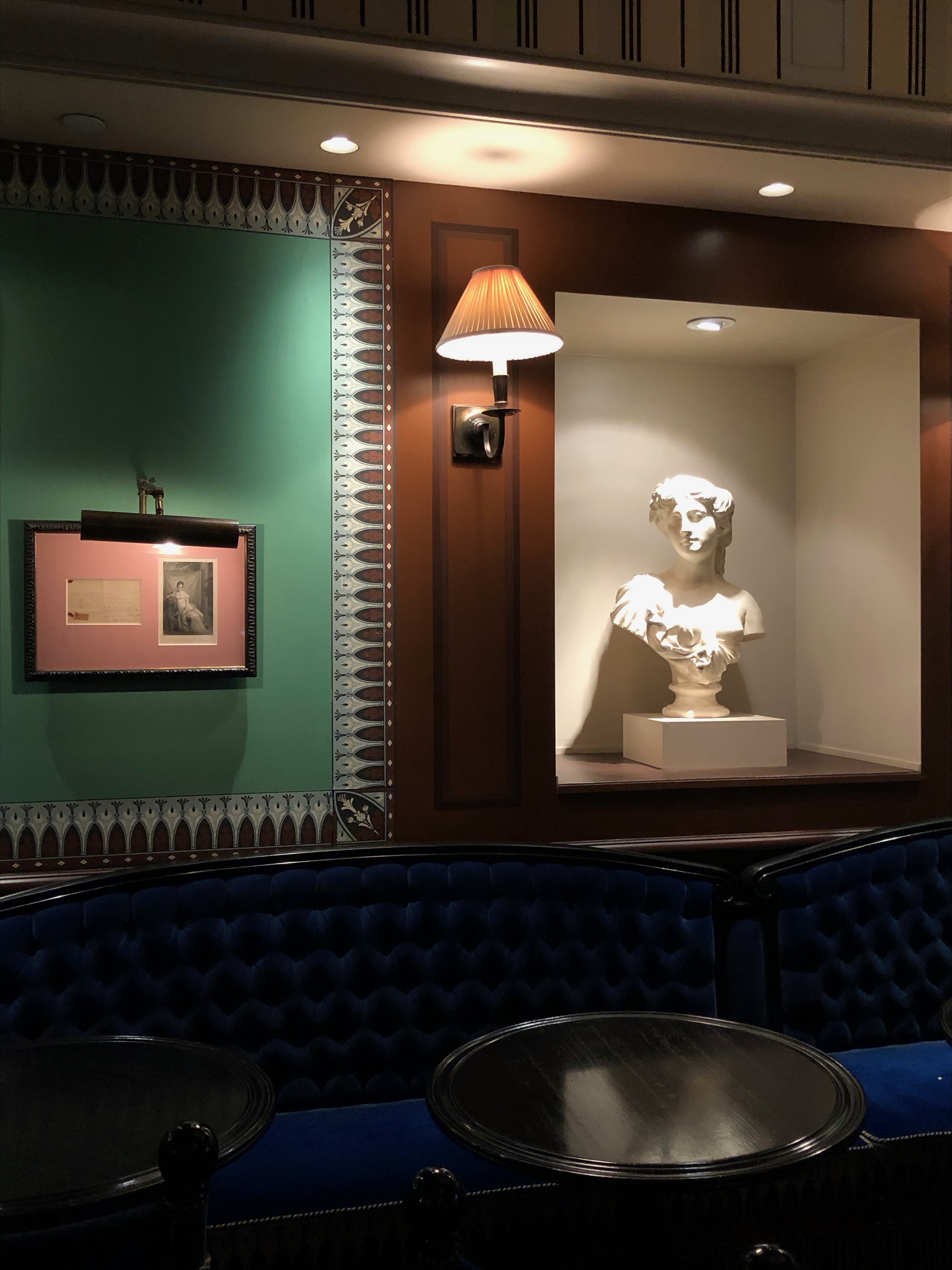 My story begins where I was too young to recognize the things New York would do to me. The stories range from the months of black mold I would endure and the countless toxic men I would fall for. There are endless stories I could tell you about how New York is the kind of city that changes you. The stages I went through in two years was utter chaos, so here's a taste of what every New Yorker has been through at one point or another.
"I will be famous."
I drove across the country at age 18, fresh out of my parents' home designing jackets expecting to become famous in a matter of months. All I needed was a few more collaborations and to pass on my business cards at Fashion Week to finally be noticed by Anna Wintour as the next up-and-coming-artist in the fashion industry. Every subway ride was a runway show and I had a playlist called "MANIC" that I would blast as I pushed past people on the streets feeling invincible. My hair was red, eye makeup heavy, and all I wanted was to be seen. I expected everyone in my life could see I was killing it, since I was working… at a fabric store in the Garment District cutting elastic for "designer" skater boys from Parsons.
It's the stage we all start in while transitioning to life in New York. I was staying up all night designing and working my day job talking about how famous I could be. I followed Overheard NY on instagram thinking, "Yes, I get this because I am a New Yorker now." It felt like a clique in High School I always wanted to be apart of. I had to dress in all black. Every. Single. Day. ONLY black.
"Reality Bites."
After being screamed at by my boss at work after asking to switch my position and looking at my bank account after recklessly purchasing edgy fashion/tattoos for months, I became burnt out very quickly. Soon enough, I realized my jackets weren't enough to fulfill my "get rich + famous quick" plan and New York was kicking my ass. I was tired, the blizzards were making it hard to dress "edgy", and my job was barely paying the bills. I needed a reality check. The collaborations and fashion week shows would have to wait so I could catch up to the speed of this psychotic city.
"I am so alone."
Yes, you've heard the stories about girls on Tinder in NYC. You've probably heard even more about girls that ask out every hot guy they spot at work because the city is huge and you are small. I started to miss home (given I had never left home until a few months prior). Every train ride home after work, you could find me in the corner crying listening to SYML swiping through old pictures of my family. I needed someone, so I started searching.
This became a very dangerous path. Being a young and naive girl in a big city chasing after boys was a recipe for disaster and soon I realized this. They chewed me up and spit me out. I was taken advantage of by all kinds of guys that used me and shortly after either ghosted me or ditched me for another more attractive upgrade. I lost myself in my relationship with God for a while in this period of my life. The dating apps were not the ideal platform to feel at home again with the kind of intentions people have online.
"Is that… black MOLD?!"
Imagine every single possible apartment nightmare story you've ever heard for a minute. Yeah, I lived with all of them for two years. I experienced it all: black mold, a poisonous caterpillar infestation, (believe it or not) a pile of literal poop smeared all over my window and AC unit, rats, mice, roaches… the list goes on. I was paying so much given the circumstances my wholesome little Brooklyn apartment put me through. Every New Yorker goes through this at one point or another and the best part is, it's very unlikely you can get out of it until the year lease is up.
"I got promoted!"
I was killing myself working at my job at the Flagship Victoria's Secret. After many trials, I finally got the promotion from Sales Associate to Visual Merchandiser. I was ready for the upgrade. Everyday, all I could think about was impressing my bosses. I dressed in lingerie as outerwear in the Winter and talked to thousands of customers everyday to even be considered for the promotion. My job became my life and it was all I lived or breathed. I worked from 10 PM to 9 AM to dress mannequins and hang product on the walls. I started suffering from severe anxiety and had to pull back to realize, work is not all there is to life.
"Mom, I met someone."
I had it all. I was living comfortably, working hard at my promotion at work, making money, getting bonuses, and hanging out with amazing people in the city. I felt like Carrie Bradshaw. You could say at this point, I was pretty established and ready to move on to something new in my life. At this point, I took a leap of faith and went on a date with someone I had never met prior. Before I knew it, 10 months of nights drinking wine at The Osprey in Brooklyn Heights and exchanging "I love you" back and forth passed and I was in love in NYC. I started to think outside myself and lose myself in this feeling. I quit my job, started to travel, and forgot about my career for a short period to grow as a person. The rush of New York fell behind me as I explored who I was and what I wanted in my life. I became serious about my future and started learning Greek and traveled outside of the city to accommodate the relationship and expand my horizons.
"Time to get my shit together."
I was over the "I am a New Yorker. Look at my new tattoo. I want to be famous." Stage. I moved into a new beautiful apartment, landed a job with an incredible home interior showroom in Soho based out of Athens, Greece, and am about to celebrate a one-year anniversary with my boyfriend. I speak to incredible Greek teachers over Skype three times a week and study hard everyday. I read books, and love to decorate my brand new, beautiful mold-free apartment. I pray more than ever and have an amazing relationship with my boyfriend and family. I wear color! (My biggest accomplishment, honestly.) I am finally budgeting my finances now that I make money and I finally stopped spamming my body with fresh ink. You could say my aspiration is to finally be an adult.
Oh New York, what a love story we have.