Meet the Team
Get to Know The Masterminds Behind JFM NYC Inc.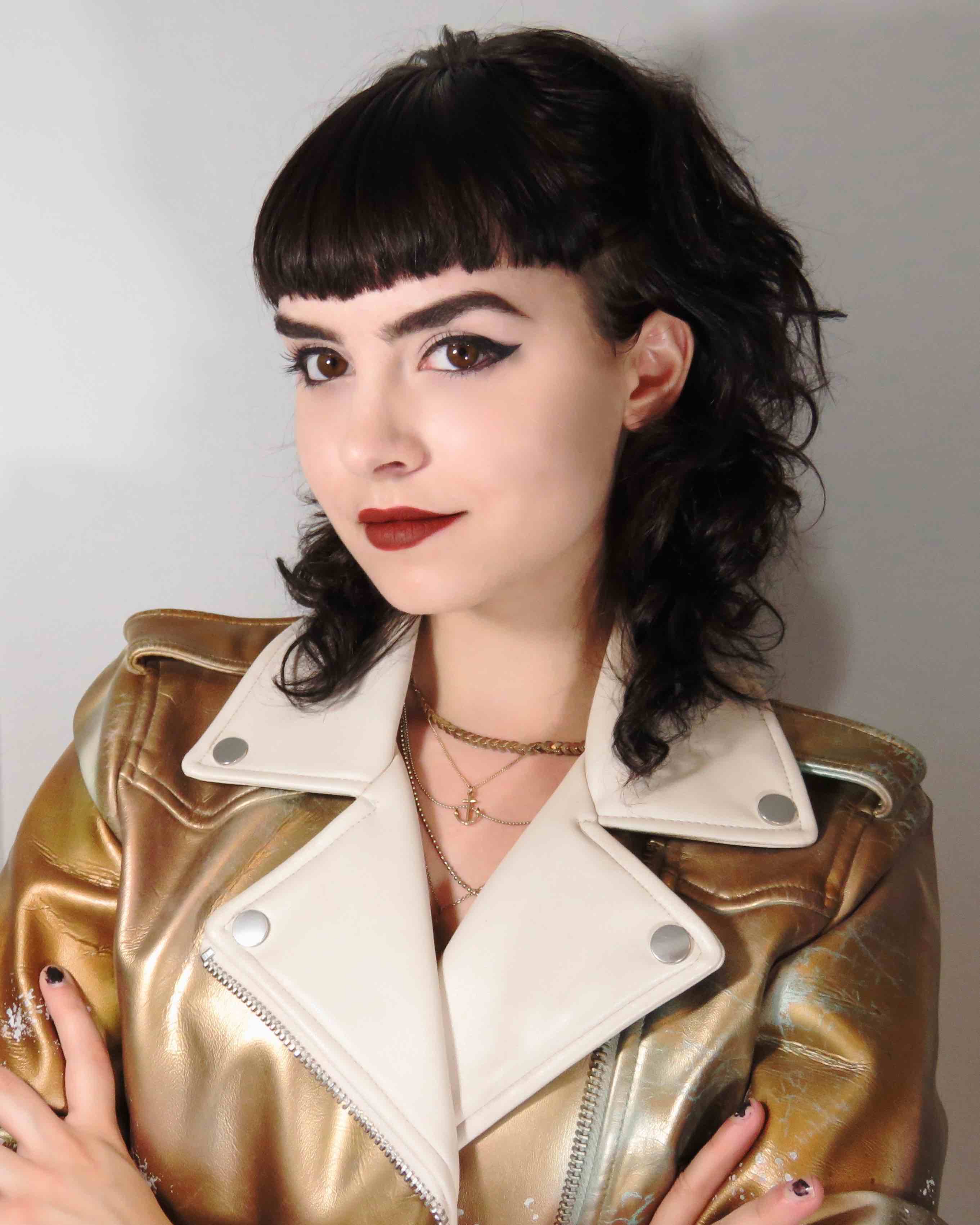 Jessica Faith Marshall | President
From painting all of the leather jackets and accessories to selecting all of the vintage for the pop-up shops, Jessica started JFM NYC Inc. in 2017 with the desire to provide an edgy lifestyle brand for independent, empowered girls. After years of experimental design, many showcases at Austin and New York Fashion Week, completing her Parsons Fashion Industry Essentials certification, and multiple fashion internships around the country, she established JFM NYC Inc. e-commerce and pop-up shops in Brooklyn. Her primary influences range from shoegaze and punk culture to graffiti and architecture in Bushwick.
Finn Swede-Taillon | Editorial Stylist + Sales Intern
Finn is currently a third-year Fashion Design student at the Pratt Institute in Brooklyn, NY. Her background in the sciences and writing allows for an analytical platform for her concept-heavy design. She likes to work in an aesthetic that blends the classic elegance of 1950s high fashion and hollywood, with a dark edge taken from the culture of punk, ska, rockabilly, and new wave. She is inspired by musicians such as The Clash, Siouxsie Sioux, and The Stray Cats, and enjoys documenting the NYC underground music scene in her photography. Her roles at JFM NYC Inc. ranges from styling editorial lookbooks to managing sales at the pop-up shops in Brooklyn.