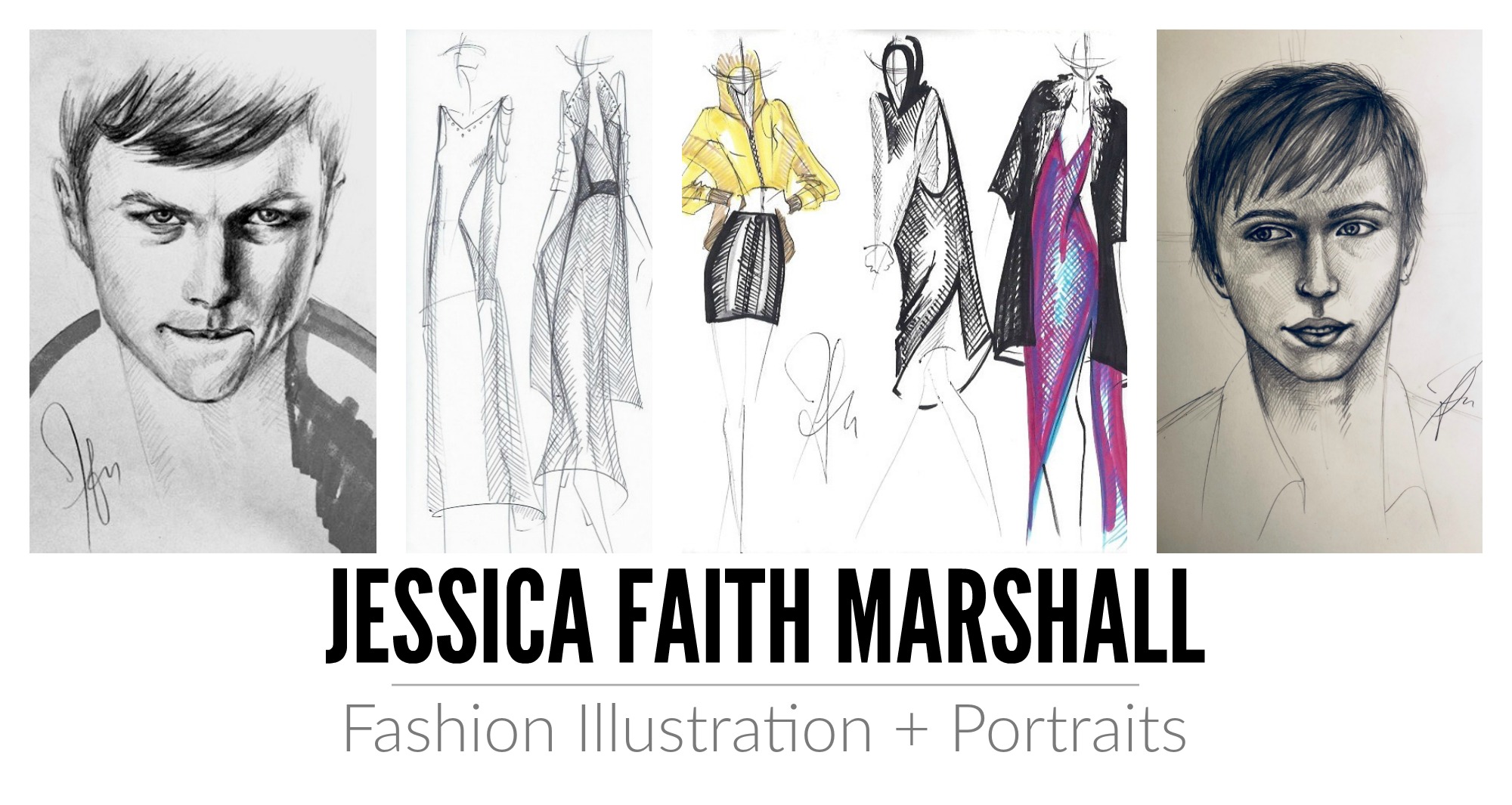 Start Your Career in Fashion + Art
JFM NYC Inc. is now offering classes designed to help you get your start as a designer, business owner, and artist. From sketching your designs to designing your business model, all classes offered will help you make your dreams in fashion a reality.
Classes are available via web cam or in NY coffee shops! Each class can be up to 2 hours ($20/hr) depending on your preferences.
Fashion Design + Illustration
Design Your Collection
Learn to draw fashion industry standard croquis

Color your sketches with marker and colored pencil

Learn about 9 heads

Become an expert at proportions

Design garments in many different fabrics

Create a mood board for your collection

6 Week Sign Up Includes $15 For Material Fees
Fashion Business Crash Course
Business Plans + Defining your Vision
Learn how to make the perfect business plan

Define your style and target customer

Design a marketing plan

Learn about different business models in the fashion industry

Make mood boards and types of clothing within the industry

Create a brand around your vision and style

6 Week Sign Up Includes $15 For Material Fees
Fashion Marketing
Market to Your Target Customer
Design your social media presence

Learn how to optimize your posts on different platforms

Become an expert at types of photography and photos to promote your garments

Start gaining an audience organically

Create a community around your brand

6 Week Sign Up Includes $15 For Material Fees
Realistic Portrait Artwork
Learn about face proportions

Draw people live in sessions

Learn to draw what you see

Practice all types of shading techniques

Become an expert with different kinds of mediums (ink, pencil)

6 Week Sign Up Includes $15 For Material Fees